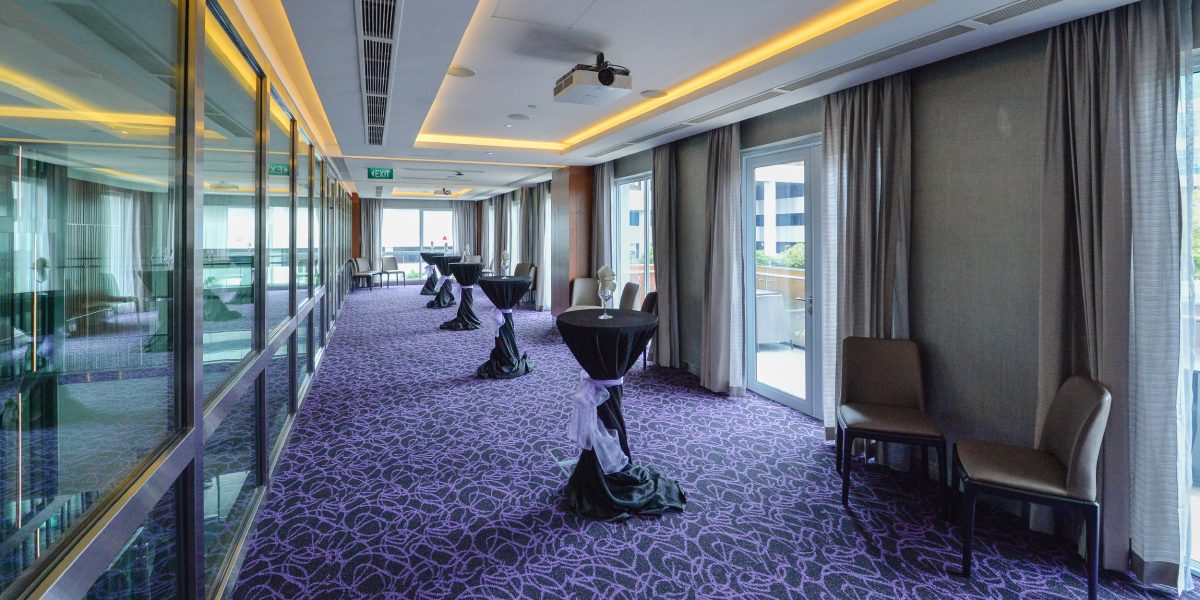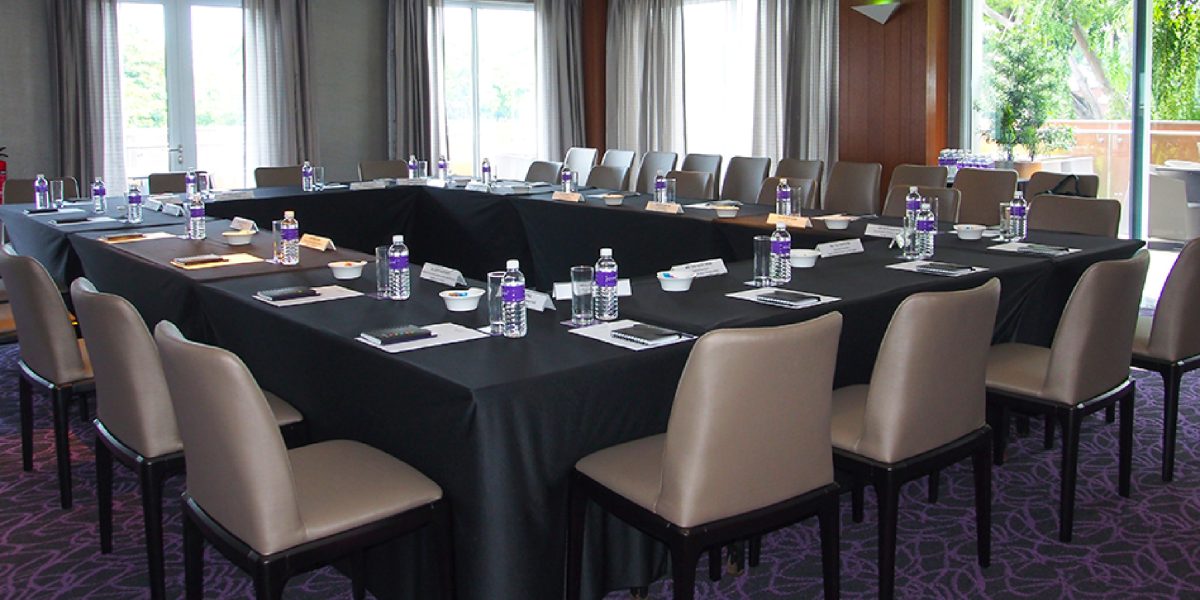 Here at Aqueen Paya Lebar, we offer two different event spaces for rent – a function room that can be found on level 2 and another one that can be found on the rooftop. Both spaces are suitable for events ranging from business meetings and conferences to even small gatherings like solemnizations and baby showers.
The function room on level 2 comes with basic AV equipments such as projectors, screens and mics, making it a prime choice for professional events such as business conferences. This function room is located right beside our very own in-house restraunt Petite Menu and should you require any catering option, just let our friendly staff know during the time of booking and we'll make the arrangements.
On top of coming with basic AV equipments, our rooftop function room offers a unique event space for our guest. With both indoor and outdoor seating available, this makes it a prime choice for small less professional gatherings such as baby showers etc. Surrounded by the stunning view of Singapore, hosting an event with this space will definitely be a memorable one!
Both spaces offered are fully customizable. If you have any specific requirements, just let us know in advance and we will configure the spaces to suit your every needs.
For more information and enquiries, please contact:
Email: events@aqueenhotels.com
Tel: +65 6867 6867 / 9730 3642